I absolutely LOVE gift guides! They are awesome at sparking new ideas and allowing me to think of things I never would have thought of otherwise.  Mother's Day is just around the corner and I think it is important to recognize that every mom is different! Based on the moms I know, I tried to come up with some common hobbies/interests that I have found mom's to love and share a few gift ideas! Each of these gifts are ones that I know my own mom, or others, would appreciate!

---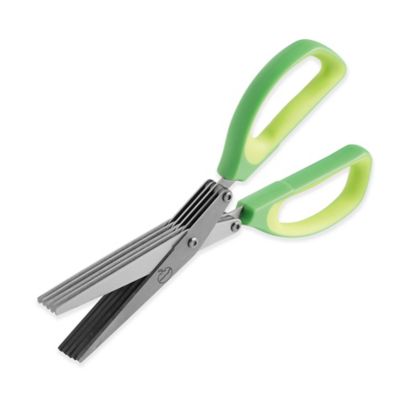 Seriously… My name is Leah and these scissors have personally changed my life (well, at least my cooking life).  I have to give a huge shoutout to one of my good friends (Thank you Brittany Lemus!) for introducing me to this inexpensive lifesaver.  No more chopping up small herbs by hand on a cutting board.   Just roll up some basil and give them a couple snips over the pot. Wah-lah! Some wonderfully fresh chopped herbs- no cutting board or knife required. If your mom is a cook and doesn't have one of these, it is such an amazing little invention!
Sometimes I think it is nice just to replace/upgrade some basics!  You don't always have to get something new/creative/expensive. Sometimes just getting a couple new aesthetically pleasing kitchen basics can be a nice way to make the momma chef in your life feel like a top chef her own kitchen! I really love this set because they LOOK so pretty and are great quality.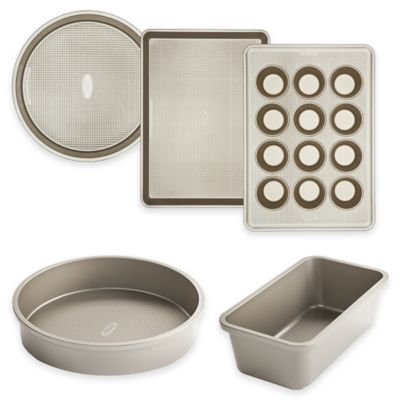 This stuff…. If your mom is still cooking with her baking sheet from the 80s… get her these! They will change her life (okay, clearly I am being overly dramatic in this section) !!! I recieved these as a wedding gift and they still amaze everyone that comes to my house.  These are SO high quality that I literally do not have to use cooking spray… seriously, not a drop.  I have baked everything on these things and I can slide them right off with little to no resistance (and I have had these for almost 2 years and use them regularly- no sign of wear or tear).  The awesome part is that if you want to splurge and get the whole set you can, or you can get just one item if you wanting to stick to a lower budget!

---

Kim Crawford! Hands down one of my favorite wines! My mother-in-law, as well as my own mom, have loved enjoying a glass of this deliciousness.  This wine is a perfect 'not too sweet, not too dry' sauvignon blanc.  This is my go-to wine for dinner parties, gifts, etc.  I have yet for someone to give it a bad review.  The price varies depending on where you purchase it, but the most expensive I have ever seen it is $16.99!
Oh man, if your mom is a Chardonnay fan, THIS WINE IS IT.  As the name suggests, this is a buttery chardonnay, not an oaky Chardonnay.  It is sooooo smooth, literally, like butter. It has a very slight oaky taste at the end, but overall very smooth and extremely delectable.   I have only ever bought this wine at Total Wine, so I am unsure if the price fluctuates other places but it is hard to beat for the price!
This wine is for the Moms who love the dry reds.  It is a Malbec so it is dry.  Drier than I typically drink, but I can appreciate it!  It has a slight "spice" to it which is nice! Also, random comment: the COLOR of this wine is GORGEOUS – very deep, rich, red.  Overall, it is seriously a quality wine. Do NOT let the price tag fool you. It is a great wine and had been recommended to me by multiple well-versed malbec drinkers. If your momma likes her dry reds, this is it!
Yeah…I don't know much about wines over $35 (stay classy, Leah).  If you want to spend more than $35, just get a lot of Kim Crawford's.
---
THIS. BOOK. I recommend this book to anyone and everyone.  It is a historical fiction set in Germany occupied France during WWII and discusses the story of two sisters.  Seriously, it has everything.  Love, family, war, suspense, action, romance, friendship. It is a beautiful portrait of humanity in all of it's messiness.  I cried happy, I cried sad.  It made me feel every feeling.  I rarely, if ever, re-read books, but I have already re-read this twice and plan to again.  If your mom is looking for her next great novel, this is it!
This is a GREAT devotional that, believe it or not, was a gift from my mother-in-law! If you have ever read Jesus Calling- this is basically the Catholic version.  I love it because it is short and sweet and has some wonderfully powerful quotes and verses to ponder throughout the day.  This is a great gift for any Catholic mom looking for a new devotional!
There is a strong chance every middle class American woman has already read this book, but hey! On the off-chance they haven't, it goes without saying that this could be a great gift! I actually got this for my mom this past Christmas and she was so excited to get it. It is an easy read and a great book for summer vacations.
Yeah…similar to the wines. I don't know what books people are reading that are costing more than $35 (or at least, I am not reading them) sooo… just buy a lot of books if you want to spend a lot of money.
---

Can we talk about how bath and body works is giving Yankee candle a run for their money?? I know candles may seem like an obvious easy-out, but I honestly I feel like so many moms (and women in general) appreciate nice candles! This candle in particular is the. best. smelling. candle. EVER.  I love the smell so much I don't even like burning it because I never want it to run out.
This is a wonderful wallet-friendly mud mask.  It leaves your skin feeling silky smooth! I don't believe you have to break the bank for some wonderful skin care products- this mask is proof of that.  I highly recommend any of the other number of Formula 10.0.06 as a great gift for mom! I have tried many and have yet to be disappointed.
Who doesn't love a great robe?? This is a GREAT splurge item for any mom.  Yes, it is a little pricey but it is a great quality that will last.  I feel like every woman has their "go-to" robe, this could be a perfect one for any mom in need of a robe to lounge in or use to get ready in. I really like this particular robe because it is soft and cozy but it is still short- perfect for an all-year around robe.
---

Scarves.  YASSS.  Serious question, can someone have too many scarves?? Even in the spring and summer, a light fashionable scarf is wearable all year around.  It is the perfect accessory for any fashionable mom! I know my mom in particular loves a nice scarf.  The awesome part is right now Kohl's has some AWESOME deals on some great scarves!
Now, I know this isn't an apple watch BUT for any fashionista Momma's, this watch is SO beautiful.  I feel like these watches look timeless BUT they act like a smart watch!!  They are great for everyday, for work, for a night out and everything in between.  I really like the Navy because I think it is a great color for Spring and Summer while still being relatively "neutral".  Now, if your Mom wouldn't really be in the "techy" aspect of the watch, the "Jacqueline Navy Watch" by Fossil is also available with a very similar look for $115, just without the smart watch capabilities.
Mom and Daughter Infinite Connection – Alex and Ani   $48.00 
This is such a beautiful set.  Alex and Ani has some beautiful bracelets that I think any mom would appreciate.  I love how simple yet meaningful these bracelets are.  They go with almost any outfit and they come in gold, rose gold, and silver! If you aren't into having a set with your mom, there are so many other beautiful bracelets that can be both meaningful and fashionable!
---

This may seem like a too-obvious kind of gift, but I have yet to meet a mom who dislikes framed photos of their families! The best part about this is that it is a great way to NOT break the bank.  A couple frames and prints= a meaningful gift under $30.00! I personally like the rustic neutral color of this frame, but obviously there are SO many to choose from.
I mean, you can't go wrong with Shutterfly!  Literally, they have so many options that you can choose from it is almost overhwhelming!  They can create so many unique gifts from your photos that any sentimental mommas will LOVE.  My mom in particular loves these kinds of gifts (and gives them out all the time!).  This stainless steal travel mug I think is an awesome personalized gift, because it is practical and yet so personal!  It is also a GREAT conversation piece.
---

Succlents.  These little things are adorable and best part? They are nearly impossible to kill! So if your mom loves having plants in the house but can't ever seem to keep them alive? These are them.  I recently got a few at Lowe's and I LOOOVVVEEE them.  I linked some but I encourage to shop around as they are so many different kinds that are perfect home decor accent for any home!
These wreaths! I am telling you, these wreaths are TO-DIE-FOR. I get SO many compliments on my wreath on our front door.  Yes, it is a little pricey on the front end, but they are quality, they last, and look stunning.  I have had mine for about two years and still looks brand new! This Etsy shop makes such high-quality products, I HIGHLY recommend them if you are wanting to get your mom a unique-beautiful gift for her home!
Update: To speak of how AWESOME this shop is, wreathdreams was gracious enough to give my followers 10% off with the code "LEAHKNOWS". Y'all… go check them out . Seriously!